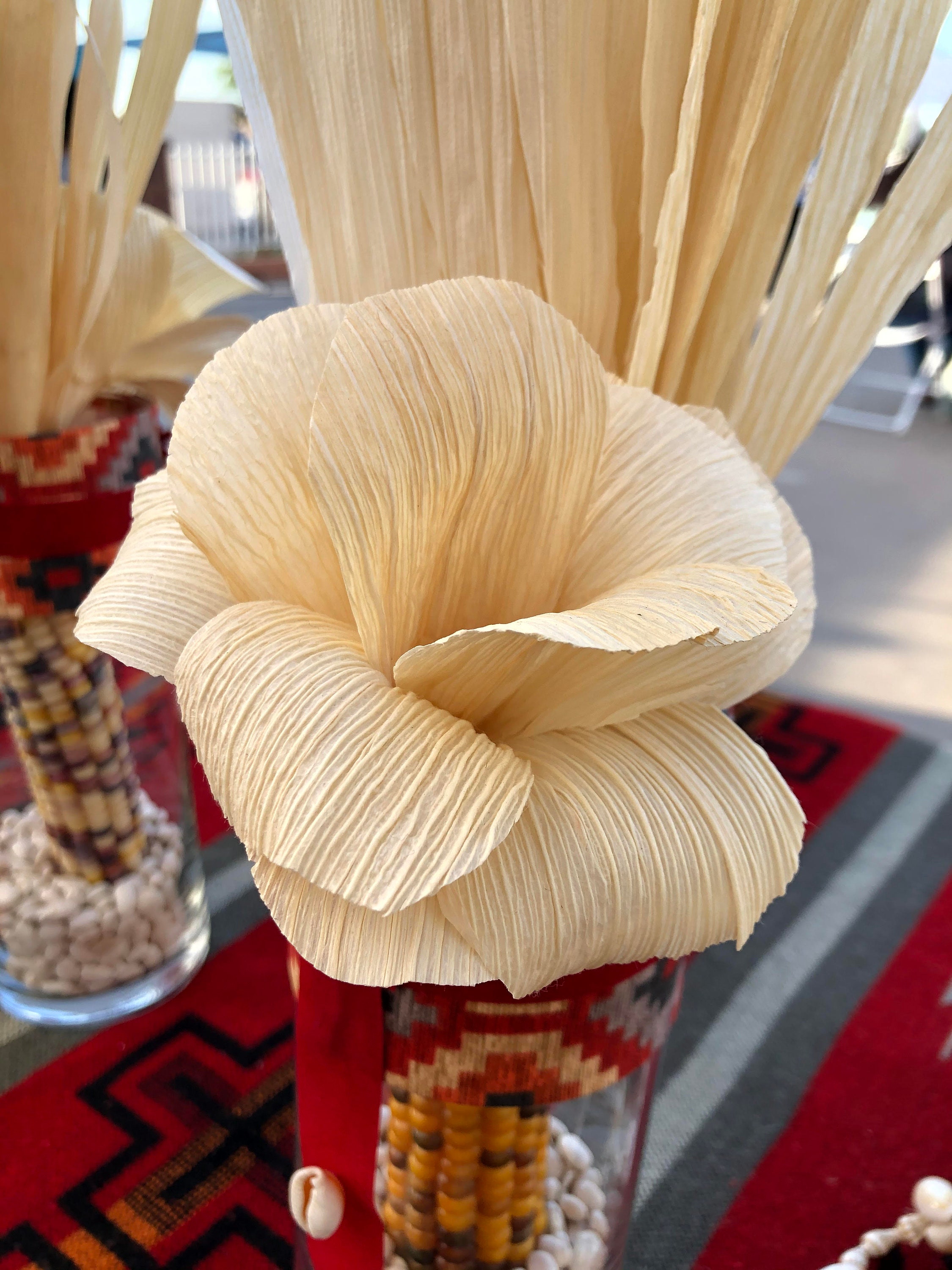 Details
Eco-friendly Corn Husk Flower made to order and packaged in a small brown box - perfect for celebrations.
This order blew my mind when I finally opened it I had mentioned to the seller that I was going to use the flowers to make a bouquet and it arrived as an already made bouquet with our wedding date stamped on the ribbons it was gorgeous and it made me tear up with joy. You guys went above and beyond and it looks so amazing and so much more beautiful than anything I ever could've created by my silly self thank you so much for being amazing

Rochelle packaged my mom's birthday gift so beautiful. When I was filling out the shipping address I forgot to include an apartment number and I sent Rochelle an email asking if she can include it to the address. She replied to my email so quick and the package was delivered to my mom in a timely manner. Also, the blue corn cookies were such a hit that we had to place more orders to share with our family. Thank you!